Now I Want To Play Theory Interactive's Reset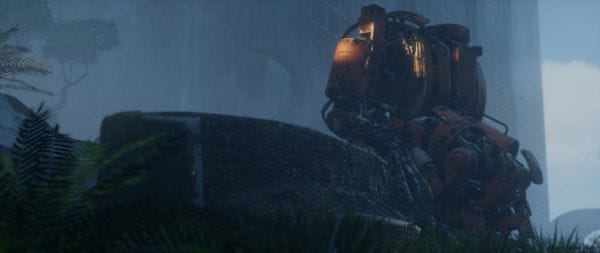 I love the phrase "single-player co-op". That's because I'm a misanthrope, and other people ruin everything. But it's how Reset describes itself, as spotted by IGM. In fact, it's a single-player co-op first-person puzzle game, exclusive to PC. That's the genre I was waiting for! And by crikey, it sounds fascinating.
So how does that work then? Well, it seems it's an extremely elaborate version of that masterful idea that I first saw from NekoGames' Cursor*10. You can, they say, travel back in time to interact without yourself, solving puzzles with your own help. Yes yes yes - I want this, now please.
It's from a Finnish two-person indie team, Theory Interactive, and they've announced it this very day. Along with what they call "four unedited real time screenshots". Whether that means they're in-game seems unlikely - they look like stills from a pre-render to me. But they're stunning. Take a look:
It's described as having a strong emphasis on story and atmosphere, indicating they're aiming for a more esoteric angle, rather than something mainstream. Any more details are yet to be revealed, and we're chasing them to find out more.