Nvidia's GTX Founders Edition graphics cards are back in stock at proper prices
This is not a drill...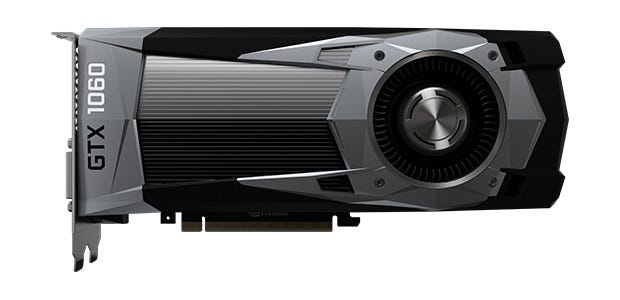 Do I dare believe it? I know I said graphics card prices might finally be starting to come down now, but after months, nay, what seems like years of eye-watering price hikes, it still feels almost too good to be true. Right now, the Founders Edition of every single Nvidia GeForce GTX 10-series graphics card is available to buy from Nvidia's website.
The icing on the cake? They all cost their actual goddamn RRP, meaning you can pick up a 6GB GTX 1060 for as little as $299.

You'll no doubt need to act fast to secure your graphics card of choice - for the record, we recommend the GTX 1060 as the best graphics card for 1440p gaming, and the GTX 1080 as the most cost-effective choice for 4K - but the fact you can buy these cards at all is a most welcome sight indeed.
There are some downsides to buying Nvidia's original Founders Edition cards compared to other, more expensive models from third-party manufacturers, as you don't get the benefit of more efficient cooling systems or additional overclock adjustments. Still, if you've been struggling to find a new graphics card at a decent price and are in desperate need of an upgrade, then now might just be a good time to take the plunge.
There is, of course, the small matter of what's coming next from Nvidia, which by all accounts is almost here. Currently going under the code-name of RTX Turing, these next-gen graphics cards will no doubt be even better than the current crop of 10-series cards, but with so few concrete details about them so far, it's hard to say whether it's worth holding out for them.
One thing's for sure, though. However powerful the Turing cards end up being, you can bet your bottom dollar they'll be even more expensive than their current 10-series counterparts, so if you're looking to upgrade for as little money as possible, now might be a good time to pick one up after all.
For reference, here's how much each one will set you back if you head over to Nvidia's GeForce landing page, as well as links to all our reviews:
Nvidia GeForce GTX 1060: $299
Nvidia GeForce GTX 1070: $399
Nvidia GeForce GTX 1070Ti: $449
Nvidia GeForce GTX 1080: $549
Nvidia GeForce GTX 1080Ti: $699
Nvidia Titan Xp: $1200