Oddworld: Soulstorm Announced, May Not Be A Remake
Due for release in 2017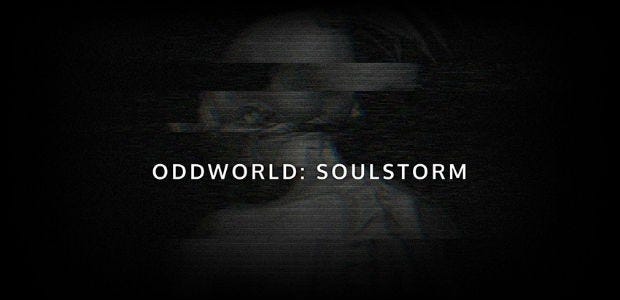 Oddworld Inhabitants have revealed Oddworld: Soulstorm [official site], a new Oddworld series entry and follow-up to last year's New 'N' Tasty. It's due for release in 2017, where we'll see "Abe as you've never seen him before," so says the game's website. Which makes me picture the Mudokon slave worker with his napkin tucked into his shirt, all prim and proper and, you know, not burping and farting.
Given that Oddworld: New 'N' Tasty is a remake of the 1997 original Oddworld: Abe's Oddyssey, one might wonder if Soulstorm is a reinterpretation of the second game in the series, Oddworld: Abe's Exoddus. There's no official mention of that for now, however here's the story synopsis as per Oddworld Inhabitants:
"Having defeated Molluck The Glukkon, his former boss and RuptureFarms' meanest inhabitant, Abe soon finds himself - along with 300 newly emancipated Mudokons - without food, water or a place to call home. Stranded alone in the desert, they find solace in a strange new brew - a delicious drink that has insidious ramifications for their newfound freedom."
If you've ever played Exoddus, I'm sure all of that sounds pretty familiar. Furthermore, alongside the announcement series creator Lorne Lanning also explained that there were parts of the story he and the Oddworld team "never got to tell", and that Soulstorm gives them "the opportunity to flesh out more meat on the bones of an original spine, but re-tell the fable from a very different angle." Make of that what you will.
Sadly, the announcement came with neither screenshots nor a trailer, however Oddworld Inhabitants plan to reveal more of Abe's latest character design in concert with the number of followers Soulstorm's official social media accounts accrue.