Oh Hey Look It's Apache: Air Assault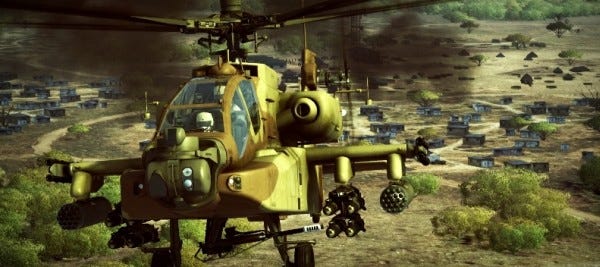 Helicopters are mighty fast, but are they as fast as the RPS readership? Not on your nelly. As a result of my whinging yesterday about how flight sim games have tailed off I woke up this morning to a desperate missive from RPS reader Yarisse about a game called Apache: Air Assault. It came out on the 16th of this month, you can buy it from shops or from the official site, and you can watch the latest trailer below. It only looks marginally less arcade than H.A.W.X., but there's some intriguing stuff in there about how they talked to Boeing to make sure the machine handled correctly.

Man, you can read about the Apache Longbow on the official Boeing site. That's bizarre. It looks like it should have a "Add to basket" button at the bottom.