On A Roll: Rock Of Ages Final Trailer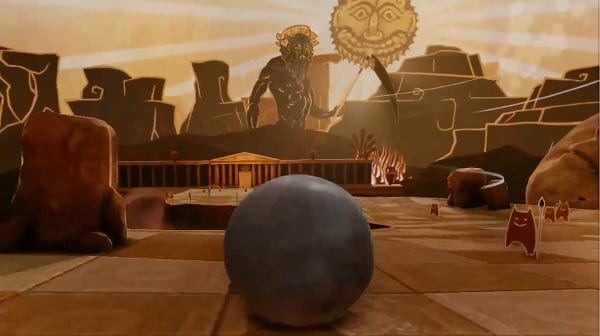 It's the dawn of the age of the Rock of Ages, or it will be come next Wednesday when it releases via Steam. It's out on the Xbox already but Ace Team have said that this release date disparity was not because of any exclusivity agreements, "it is just about a small team with a lot of work." To make up for the minor PC delay, they're including a complete OST with the PC release, and the PC version even has an exclusive playable "Troll Face" boulder, which is a beautiful thing. Here's the release trailer, and it is looking like something special:
I love you, Ace Team. Never lose your taste for the insane.