Ooh Lovely: Tengami Coming To PC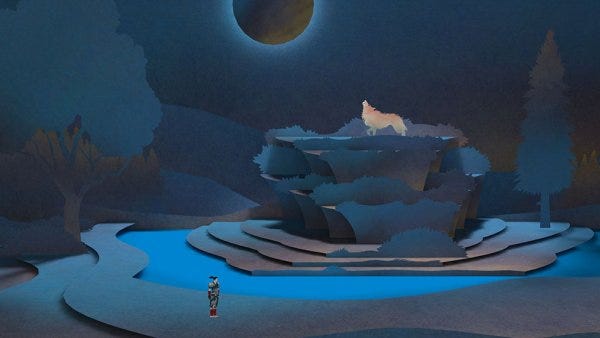 John spotted Tengami amid the pixellated throng of the Indiecade finalists, and wished for a PC version. His has wish has been granted by the spirits of the internet, with PC and Mac version arriving in due course following the iPad release. But what is it? Developers Nyamyam explain: "In Tengami you explore a beautifully paper architected pop-up world, with an art style inspired by traditional Japanese arts and crafts. Tengami is an adventure game, full of wonder and mystery, set in Japan of ancient dark fairy tales."
It sure looks lovely, and that pop-up visual is just startling. Beautiful. It'll probably make John cry or something, which can only be a good thing. Take a look at the trailer below. No, really, take a look.