Open World Whirl: A Planetside 2 Trailer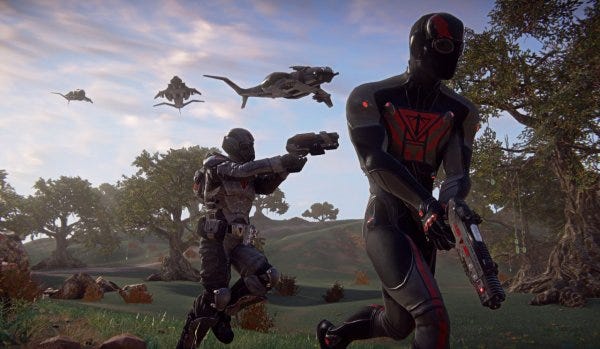 If the Planetside 2 GDC presentation was a novel, then the video that Sony Online have just released is the abridged audiobook. If you didn't have the time to watch the 30 minutes of off-screen recordings we snuck up, then SOE have a decimated 3 minute trailer for your enjoyment, showing off the bits of the world, the vehicles and the combat that appeared at GDC.

Still no release date, but if you close your eyes you can just pretend. Come dream with me.
I love the casual way he says: "team up with a few hundred of your closest friends." He's really popular!