Research Completed: OpenXcom Hits V1.0
Looking at Terror from the Deep next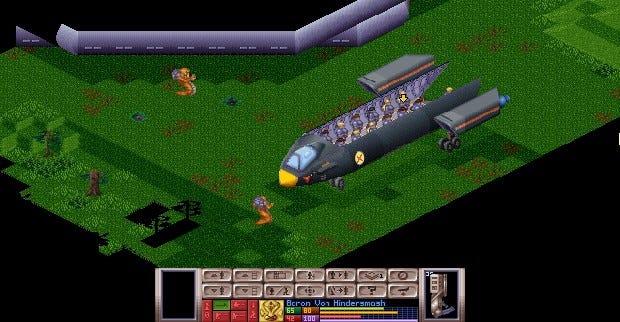 What happy times we live in for fans of old-style X-COM, the way your Gollopmother used to make. The awfully X-COM-y Xenonauts left early access and launched properly only a fortnight ago, and now "open-source clone" OpenXcom has hit version 1.0 after five years of development ("This is your father's X-COM" goes the tagline in an alternate universe with softer copyright laws).
It's actually more of a replacement engine for X-COM: UFO Defense, mind, requiring the original game to drop in its data files. As well as improving the interface and fixing old bugs and whatnot, it adds mod support. And with that, you can keep playing new old X-COM for ever and ever and ever.
OpenXcom brings the sorts of things you'd expect from a newer engine: support for modern resolutions; tooltips; autosaves; quicksaves; mousewheel support; bug fixes; and no need to faff about with DOSBox settings. It also adds a skirmish mode to simply fight some aliens and version 1.0 brings an Ironman mode too. Look, I could reel off differences all day, or you could simply go read this list.
If you don't have UFO Defense, it's £3 on Steam or GamersGate nowadays.
Here's a video showing off v1.0, and you may want to check the changelog if you've played OpenXcom before. What's next? The gang are already working on loading stuff from UFO Defense's subaquatic sequel, X-COM: Terror from the Deep.