Operation Raccoon City Gameplay Footage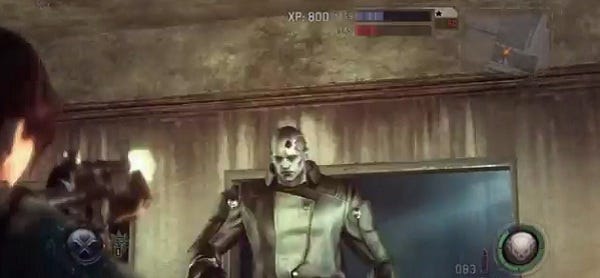 This feels like an inundation of Resident Evil footage but the trailer that is but two days old didn't contain any actual gameplay, and Capcom have decided to release a video today that is entirely made up of just such action, making it infinitely more interesting. Hectic monster-shooting, defending and escorting is on the cards. In fact, it looks far more hectic than just about anything else I've seen today, although, as always, I've been playing turn-based strategy games since I woke up so may not be the best gauge for hecticosity. Judge with your own eyes and mind.
So that's a competitive killathon mode, a snagging and securing mode, a survival mode, and a Heroes mode with famous franchise characters to play and protect. I expected it to be arcadey and shooty but it looks even more arcadey and shooty than I'd expected. When I see multiplayer killfests like this, I'm often struck by the fear that I'll never be able to survive for more than thirty seconds at a time and where's the fun in that.
Official descriptions of game modes follow:
Team Deathmatch - Battle for the most kills in brutal triple threat chaos that leaves players never knowing what's behind them, an element that could only exist in the twisted Resident Evil universe.

Biohazard mode – Make sure samples of the G-virus are returned safely to their base while fighting off all the competing forces at play in Raccoon City.

Survivors mode – Try to survive the horror just a little bit longer while waiting for rescue. There's limited space on board a helicopter so fight off the opposition and survive the hordes of hungry zombies, risking infection if they get too close.

Heroes Mode – Previously announced, this mode allows fans to play as one of their favorite Resident Evil characters, including Leon S. Kennedy, Hunk or Jill Valentine.
It's due March 23rd on consoles with a PC release to follow, though we know not when.