OrbLands: such a cute marriage of FPS and walking sim!
Rainbowballsplosion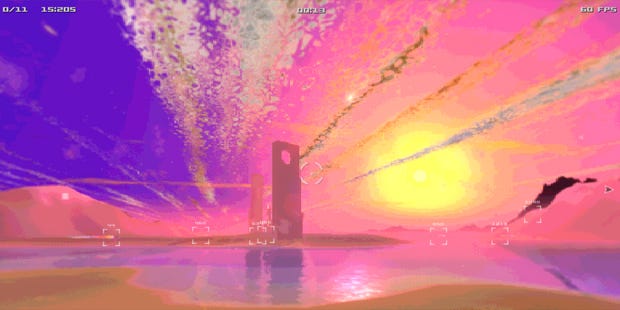 Going through the Screenshot Saturday tag on Twitter is one of the best ways to find eye-catching games. Not always the most playable things, but definitely ones which demand attention for their visuals. OrbLands [official site] is an experimental FPS-walking-simulator project where it was as pretty as it was playable, enticing me across the map with shootable rainbow balls and feeding me sci-fi paperback cover art as a reward! I've spent the morning with the version that's currently playable in browsers (browsers that aren't Chrome, I mean). Take a look!
The web version is here and the devblog focusing in on how OrbLands is coming along is here.