Overwatch launches another free trial weekend; time to rotate your mattress
You've gotta have a system!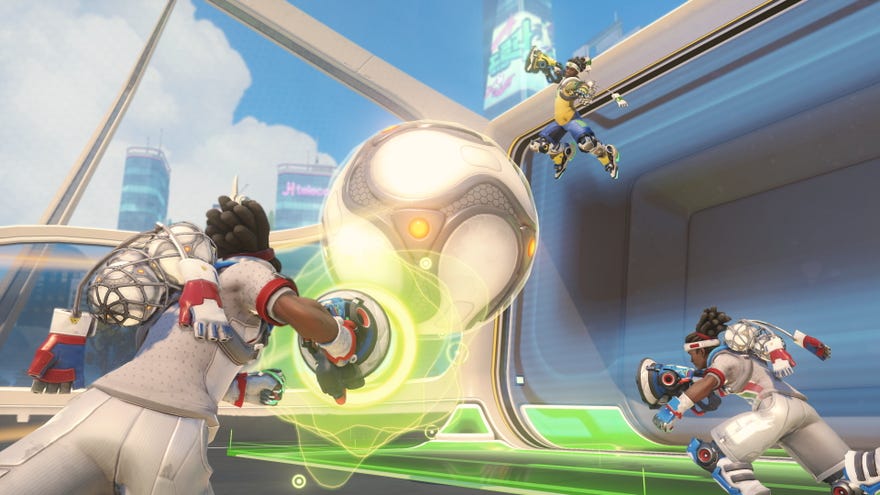 As someone wildly disorganised in their personal life, I find it helpful to tie reminders to regular events I have no control over. New seasons remind me to dust hard-to-reach spots, the binmen grinding up my street remind me to put the bins out, and free trial weekends for Overwatch happen with just the right frequency to remind us all to rotate our mattresses. So: a new Overwatch free trial weekend is now live, which means you need to flip over or rotate your mattress (or both). And also you can play Blizzard's multiplayer FPS in full for the next few days, and it's on sale now too.
The free trial weekend started last night and runs until Monday. To get in, download the Battle.net client and install Overwatch through there. What's on offer? Blizzard explain:
"Overwatch's full roster of 28 heroes and 18 maps will be available for play in a variety of modes, including Quick Play, Custom Games, and the Arcade, so players can experience everything Overwatch has to offer. Players will also be able to level up, earn Loot Boxes, unlock a variety of different customization options for their heroes, and keep any progress made during the trial—as long as they purchase the game on the same Blizzard account."
The Summer Games event with its themed cosmetic doodads and Lúcioball sporting event mode is currently live too.
If you take a shine to Overwatch and want it for keepsies, the game is down to £17/$20 on Battle.net. Or £25/$30 for the 'Legendary Edition' with extra skins thrown in. Yes, Americans get a better discount on the standard edition. Boooo.
Regular Overwatchers who missed the news might also want to know that its next map is off to South Korea, and currently live on the test server.
Some rotate their mattress, some flip it, some do both at the same time, but I say the key is to switch it up. Ideally I want my mattress to pass through all four positions over the months (I don't stack it on its sides or ends - I'm not a maniac). Perhaps I should get more nuanced, and do one movement during Overwatch Summer Games weekend trials, then another for the New Year festivities, and another for... ah, I'll never remember all this.