Overwatch increasing punishments for naughtiness
Be good, for goodness' sake!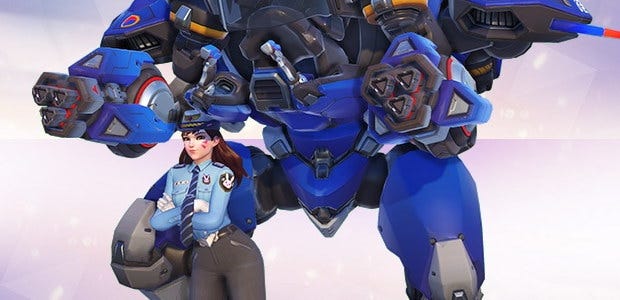 Asses, blaggards, bleeders, blighters, bounders, brutes, cads, cheats, fannies, jackasses, jagoffs, jeb ends, knaves, loudmouths, ne'er-do-wells, nobheads, nuisances, prats, pricks, rascals, radges, rats, reprobates, rogues, rotters, and scoundrels beware: Blizzard are increasing punishments in Overwatch [official site].
"Play nice; play fair" is one of their main rules, they say, and flipping flipfaces are spoiling things. So from now on, they're increasing penalties for bad behaviour, and they're planning to expand their disciplinary systems. One such planned change is issuing notifications for when people you've reported get punished. Internet justice!
Blizzard community manager Stephanie 'Lylirra' Johnson said in yesterday's post:
"We believe that our in-game reporting and player penalty system is one of our most important features, and it's something we want to invest in significantly over the next year. To this end, effective immediately, we will be issuing increased penalties to players in response to verified reports of bad behavior. In Overwatch, that means anything from abusive chat, harassment, in-game spam, match inactivity (being intentionally AFK), and griefing. If you see someone engaging in any of these types of behaviors, report them. Players in violation will be silenced, suspended, or even banned from the game as a result."
That's already started, and more's to come.
"We know that making Overwatch a truly welcoming environment is an ongoing process, and this is only the first step. Over the next several months, we have plans to make additional improvements based on your feedback, including scaling competitive season bans, a notification system that will alert you when a player you've reported is actioned, and functionality that will allow us to more aggressively penalize players who attempt to abuse the in-game reporting tool."
Don't be jerks, gang.