Paper Sorcerer Is Out, Demoed, Rather Pretty
A master of origami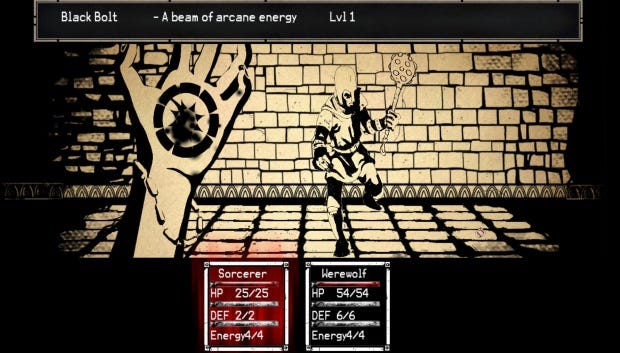 Every now and then a Kickstarter asks for so little that you wonder if the developers have really thought it through. With such a low target, can they really achieve their goals? Well, RPG Paper Sorcerer could. Asking for only $5,000 back in June 2012, it went on to make rather more with $13,151 in donations. A year later than planned, the game is now out. And it still looks as striking as it did back then. It's now on Greenlight, of course, and there's a demo for your judgement.
This looks like a very interesting combination of old-school turn-based RPG, with a very interesting modern first-person aesthetic, fantastic use of blank space and unreal design. While you explore the world in 3D, the combat takes place via menus like the RPGs of the mid-to-late '80s. Oh, and you're the baddy. Here's the trailer:
And here's some more extensive footage:
You can pick up the RPG for $5 from the game's site, or it's £3.50 on GamersGate, and coming to Desura later. And clearly creators Ultra Runaway would like to see it on Steam too.