Paradise Lost: Test Drive, V-Rally Dev Eden Shut Down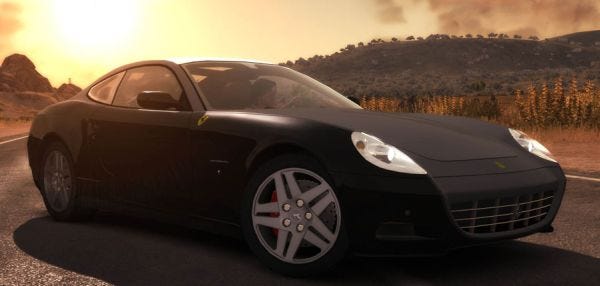 Truth be told, things at Test Drive Unlimited, V-Rally, and Alone in the Dark developer Eden Games haven't been going particularly well for quite some time. The sorry saga began with a gigantic round of layoffs and a nice, breezy Sunday afternoon strike in the park, and now – two years later – the final nail's been hammered into the coffin. Atari, as it turns out, quietly boarded up Eden's doors back in March, ending a fairly loud, messy state of affairs with barely a peep.
Eurogamer first caught wind of the shutdown, and sure enough, Polygon discovered that any emails sent to the company prompt the following message, translated from French:
"We regret to inform you that the studio is permanently closed since 1 March 2013."
Even after the strike, Eden was kept afloat for some time to support Test Drive Unlimited 2. Apparently, however, Atari decided that was no longer worth the necessary time or resources. Eden is now going through liquidation, which presumably means assets are being sold off. Could we see some of its franchises land elsewhere? Time (and hopefully, some form of comment from Atari) will tell.
Meanwhile, a number of former Eden developers took up root at Blossom Minds back in 2011, which announced promising-looking platformer Walter (starring a gushy droplet of water, because geddit) only to recently encounter serious financial troubles. Sadly, I suppose you could say it runs in the family.
For now, though, the sun has officially set on Eden. But, instead of getting all weepy, what's your favorite memory from their games?