Pen-t Up Anticipation: The Missing Ink Goes Live-Ish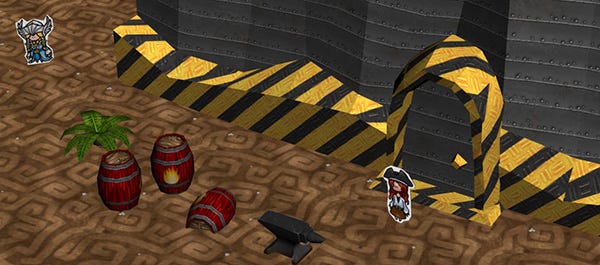 I feel a little twinge of guilt. Alright, a big twinge of guilt. I popped in to visit fellow Brighton residents Red Bedlam, developers of promising free indie MMO/building game The Missing Ink, just before Christmas. Then Christmas happened. Then a thousand other things happened once I went back to work. So my write-up of it yet remains on the Angry Post-It Note Of Things I Must Do stuck to the bottom of my monitor. I do my level best not to look at that Post-It note. But I will. And I will write that feature.
In the meantime, I can bring you news that The Missing Ink, which features a rather charming paper cut-out art style and offers the twin pleasures of monster-bashing across multiple time periods and a private sandbox construction mode, is now in open alpha. If you head over here, you can sign up and start playing more or less right away. Some in-game footage is below, which shows adventuring, building, and jetpacks.

Watch on YouTube
They even gave me some Cadbury's Mini Rolls when I went to see them. I feel like a right rotter.