Pick up an MSI RX 6800 16GB graphics card for £430 in this UK deal
A great choice for 4K gaming thanks to its hefty VRAM allocation.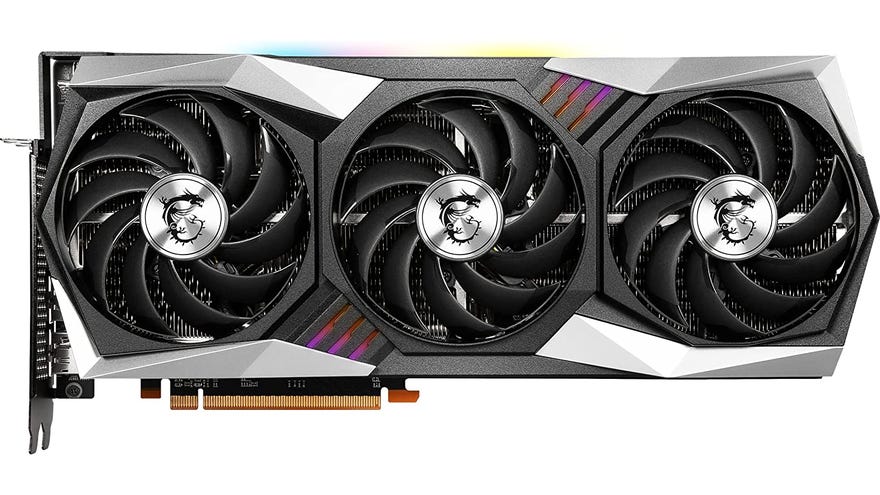 As AMD's (underwhelming) mid-range RX 7000 graphics cards are being released, we're seeing extremely good discounts on their past-gen offerings, making them significantly better value. Case in point is this deal on the MSI RX 6800, which is a great card for 1440p to 4K gaming and now costs just £430. That's £260 cheaper than the same card cost at the end of April, reflecting a heck of a savings!
As a reminder, the RX 6800 slots in ahead of the new RX 7600 in terms of overall performance, with Hardware Unboxed spotting around a 44% performance advantage for the 6800 at 1080p, stretching to a 50% advantage at 1440p and 64% at 4K. That's a massive differential, and about what we'd expect given that the RX 6800 card costs around 66% more.
However, we expect this calculus to shift in favour of the RX 7600 over time, as the card's 8GB of VRAM is problematic when faced with new AAA titles - especially recent titles ported from PS5 that have exhibited extremely poor performance on 8GB and even 10GB GPUs due to poor optimisation by the developers.
However, the RX 7600 does have its advantages, notably in power consumption, where the RX 6800 uses around 27% more power according to the HUB figures.
In any case, if you're after a high-tier AMD graphics card, the RX 6800 offers far better performance per pound than the newer RX 7900 XT (the new option is 76% more expensive for 50% more performance - not a great value!).
In any case, I hope these numbers were of interest, and feel free to share your thoughts in the comments below!