Pillars Of Eternity 2 details three planned DLC packs
Love a good doomsday cult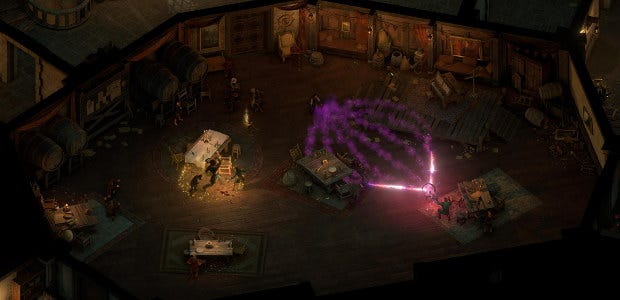 A doomsday cult, a treasure island, and wizards will be the centre of Pillars Of Eternity II: Deadfire's three DLC add-ons. Yup, though Obsidian's fantasy RPG isn't out until next month, details on DLC plans arrived today. Arriving across July to November, the three DLCs will explore new areas, quest new quests, fight new fights, and loot new loot.
Deadfire's DLC will be less unified than in the first Pillars Of Eternity, which got a two-part expansion named The White March. Deadfire's three sound unconnected, three lumps of newstuff rather than one big story.
I'll hand you over to the marketing blurb to summarise:
"The first downloadable-content pack (DLC), 'Beast Of Winter' will be available in July 2018, and will take your party to an island populated by a mysterious doomsday cult, that hides an ancient secret. Players will get to experience adventuring in 'The Beyond,' a mysterious dimension populated by ancient souls and filled with devilish challenges.

"The second DLC 'Seeker, Slayer, Survivor' available in September 2018, is a combat-focused expansion taking place on a previously undiscovered island that will challenge the martial prowess of your party, and your tactical skills as a commander, as you embark on a mission to rediscover ancient relics, and pit your party against Eora's most skilled and savage.

"The third DLC, 'The Forgotten Sanctum' available in November 2018, will test your party's allegiance and morality in a quest to help (or obstruct) the great wizards of Eora. Will you befriend, betray or befuddle these venerable mystics as you uncover secrets lost to the generations? The consequences of your actions will be felt across the Deadfire Archipelago whatever you decide."
Those will cost $10 each or $25 for a season pass offering all three as and when they launch.
Pillars Of Eternity II: Deadfire is due to hit Windows, Mac, and Linux on May 8th. It'll cost £33/€46/$50 on Steam and GOG.