Pinky: Doom 3 Gets "BFG Edition", Mounted Flashlight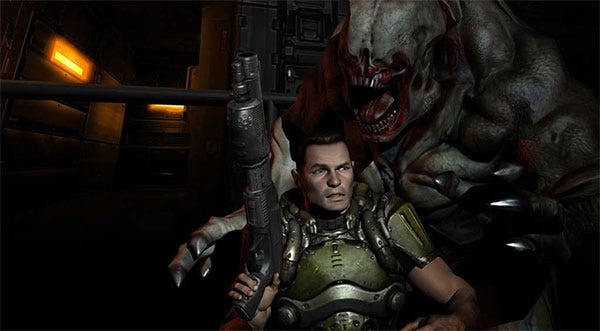 Bethesda send word that they're re-releasing Doom 3, with a few changes. It'll release with Doom 3 itself and expansion Resurrection of Evil, but there will be seven new levels - constituting "The Lost Mission" - and the feature we were all crying out for the first time around: the "armour-mounted flashlight." Now you'll be able to illuminate stuff and shoot at the same time!
BFG Edition will arrive in the Autumn. Trailer below.



I have to admit that I'm oddly fond of that game. No good reason for that, I know.