Pithy Headline: The Curious Expedition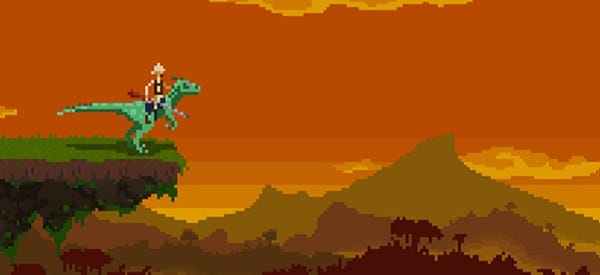 The Curious Expedition has all the marks of a particularly fine undertaking. It's a procedurally generated sort of thing, with overland exploration of varied biomes, and battles against mystical creatures, dinosaurs, cannibals and other such unpleasantries. Inspired by the works of Verne, Darwin and Livingstone, the game is set in the 19th Century and is a 'roguelike-strategy-puzzler'. No word on a precise release date but builds are doing the rounds at indie meet-ups and the team have been toiling away for over a year, in between working full time at their day jobs. You should almost certainly watch the videos in this link. They are in the form of animated gifs and yet they do not contain cats.
Games about historical exploration, whether with the fantastic aspect or not, are the latest trend. That's what I say. Meriwether, Conquistador and now this. Surely there are more?