Planetary Annihilation Kickstarter Blasts Past $2m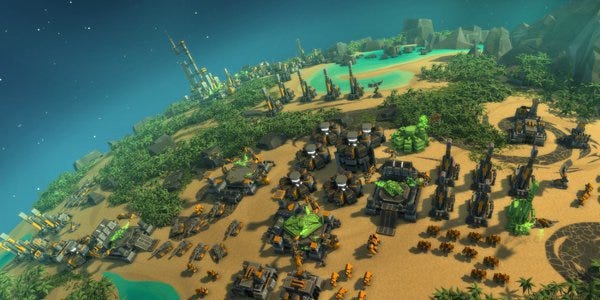 Uber Entertainment's Total Annihilation-inspired Planetary Annihilation bid has already long surpassed its $900k goal, but is now soaring over $2m, with just hours to go. This means that a huge stack of stetch-goals have been unlocked, including naval units, orbital units, gas giants, and metal and lava planets. $2m means that the game gets a full orchestra-produced soundtrack, too. Amazing stuff.
This is an interesting pitch: nostalgia for an old franchise mixed with a genuine vision for the future of the RTS genre. I'd argue that the pitch video that Uber did for this - which you can see below - is one of the most convincing produced by any crowd-funding attempt. If you've not seen it, take a look. You'll smile.