PlanetSide Next: Thousands Of Players, Lo-Fi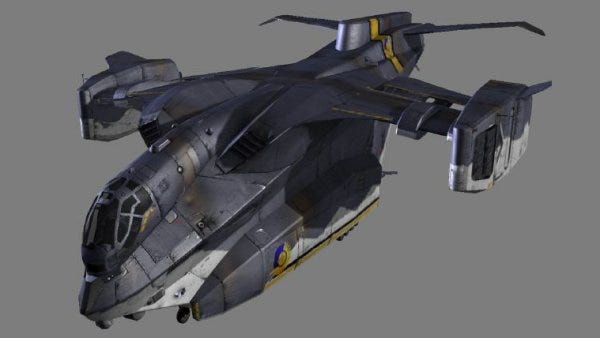 A couple of different sources have now contacted us to confirm that the unrevealed Planetside sequel/remake Planetside Next will support "thousands" of players across the battlefield, in a manner similar to the original. Given the appearance of a couple of different images based on models from vehicles appearing in the old game, it looks like Planetside Next will be a straight-up remake of the original concept, albeit it with a different balance, as apparently the Galaxy (pictured) will play an even more important role in the game this time around.
Another source suggests that the game will be scaled to support "low-end" machines as old as six years. (So by implication pixel shader 3.0 cards and higher.) The game will apparently be launching in March, with a beta starting next month. We are going to be all over this.