Powerdrill into my heart by supporting these murder games to help a Good Pupper
Buy indie murder games to save a dog's life.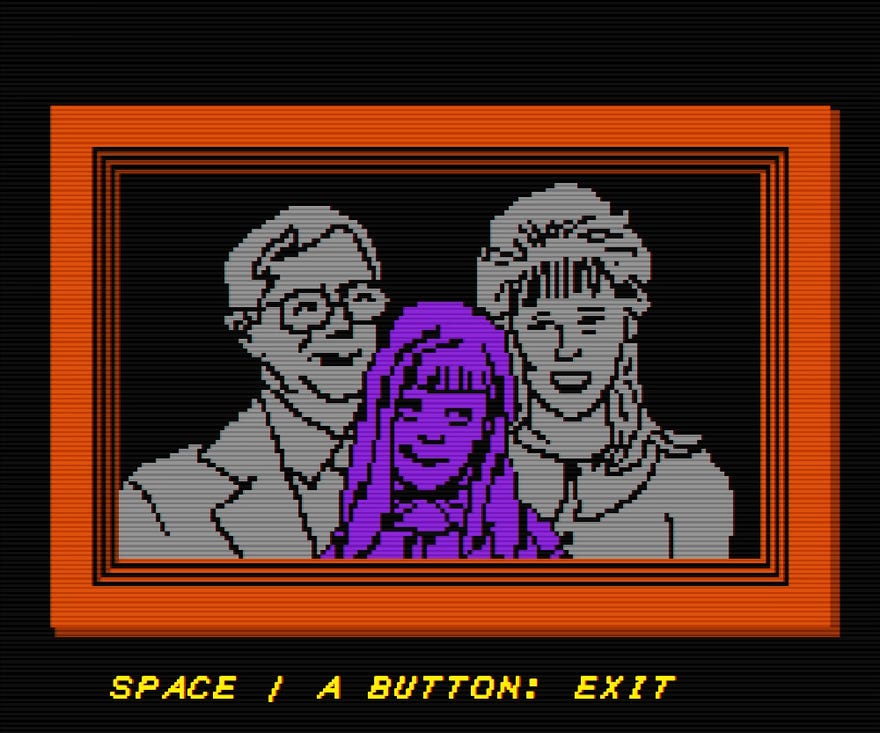 Here's a mega-bummer. The video game creators behind a small indie horror game called FAITH have gone through a hard time. They made a very MS-DOS based spooky scare game that would be a real fun experience for you to engage with right now, and they bundled it with some other retro horror titles. Unfortunately, they had to do so quickly as a fundraiser because their dog was just attacked, and this is an immediate fundraiser to help save a tiny pupper's life.
The collection of games features five different titles. They range from games that invite a Sierra questing level of puzzle solving into a level of VHS jump-scare hellscape that really messed with my heart and ability to sleep. They're good games, Brent. Just don't play them right before bed.
I appreciate everything on display here. A few of these are games I saw previously and said "okay at some point I'll grab that" and the rest of the bundle is new or surprisingly little psychological terror injunctions. But what brings 'em together? Some genuine hurt. And a desire to do some genuine good.
The devs behind Faith had their tiny pupper hurt when when a bigger dog got off a leash and attacked. They all banded together to raise some money to help cover medical costs, and thus far this Retro Spooky bundle has made more money for Jane than expected. It is perhaps worth you time to check out the content from DDD Wares, Airdorf, WildArts, Puppet Combo. You know, just real good folks all around, doing some adorable pet saving, and passing a 75% savings on to you.
Please let us know if you dabbled in the game collection and what you thought. And of course, also let us know if you feel good about helping a good pupper come back to life, even if your game characters keep dying terribly.
Update to the story below:
Thank you to everyone who has purchased the RETRO SPOOKY BUNDLE FOR JANE on @itchio...she is doing better but will have to stay at the vets for another week. If you wanna play great indie horror games and help out a good pupper check out the bundle here: https://t.co/l9nFKu92Q6 pic.twitter.com/yWcOCICcpx

— Airdorf Games (@Airdorf) March 13, 2018
And a further update below. This is such good news but of course, like, vet bills plague people for years. Consider still chipping something in their way, especially for some great weirdo horror.
UPDATE: Jane is doing much better today! We saw her wag her tail for the first time since the attack, she gave us kisses, and she even ate lunch meat from my hand! If you'd like to help us with her vet bills check out the RETRO SPOOKY BUNDLE FOR JANE: https://t.co/l9nFKu92Q6 pic.twitter.com/fyyWOYCP02

— Airdorf Games (@Airdorf) March 15, 2018
Jane is finally home from the vet and ready to help me work on FAITH: Chapter II! She still has a ways to go before she fully recovers. If you'd like to help with her vet treatment costs, check out the RETRO SPOOKY BUNDLE FOR JANE: https://t.co/l9nFKu92Q6 pic.twitter.com/bRC2h42gDY

— Airdorf Games (@Airdorf) March 16, 2018
If you're on the fence, maybe check out some of these playthrough videos from included games:
And here's The Nothing. You want The Nothing? I think you want The Nothing. You deserve The Nothing.