Pregnant With Fear: F.E.A.R. 3 Story Trailer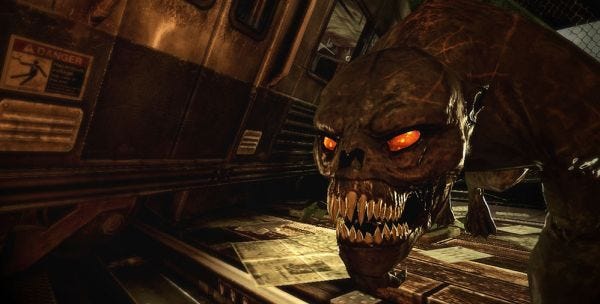 FEAR 3, they say, is going to have a story. Let me guess: annoyed girl makes spooky things happen to a man? Well, you can see just how right I am by watching the new story trailer below. I'll watch it now...
Uncanny!
I'm not sure if the trailer is deliberately aping the styles of incredibly tacky straight-to-DVD trailers (er, that's not safe for work, nor indeed anywhere else, really). I hope it is. As you'd imagine for a story trailer, it doesn't tell us a single thing about the story, beyond that Alma is pregnant, which we already knew.