Questionable Modern Warfare death screen quotes
Man hands on misery to man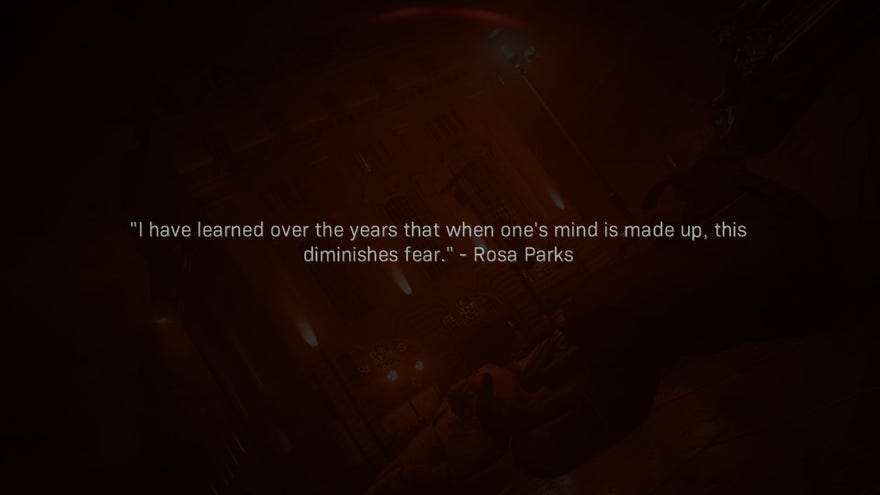 There's a time and a place for aphorisms. Wisdom can and should be distilled into little thought packages, passed down from history's great thinkers. The good ones unfold in your mind like a snap-up umbrella, at least when presented in the right circumstances. Call Of Duty: Modern Warfare death screens are not the right circumstances. Especially when you pick quotes from people like Rosa Parks.
Read the rest of this article with an RPS Premium subscription
To view this article you'll need to have a Premium subscription. Sign up today for access to more supporter-only articles, an ad-free reading experience, free gifts, and game discounts. Your support helps us create more great writing about PC games.
See more information