Rage No More: Rage Toolkit Appears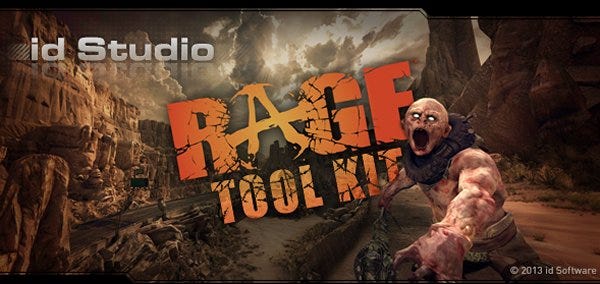 Bethblog has word that the Rage tookit has arrived on Steam, along with some serious documentation to speed would-be modders on their way. Carmack has some advice, too, tweeting: "Doing significant work will require patience, because internally we use a 300 core renderfarm for megatexture creation."
It'd be interesting to see what people could mod in using existing assets, though. If the toolkit gave enough access to get at the inventory and so on then I think there might be a true open world sandbox/economy game in there waiting to get out. But maybe not. Either way, significant work will require patience. And an enthusiasm for Rage.