Rage Shows Vehicles, Cyber-Cowboys, Hats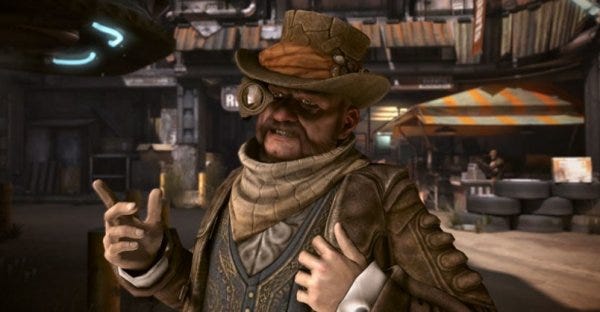 There's a new trailer out for Id Software's forthcoming wasteland shooter, Rage. It's below. It shows off the great big, beautiful environments, the remote control car, the vehicular combat and, of course, the men getting shot. That's something that Id have some experience in portraying, and I think it shows.
The game is due September 13th (US) and September 15th (EU).