Rage: "The Enemies" Trailer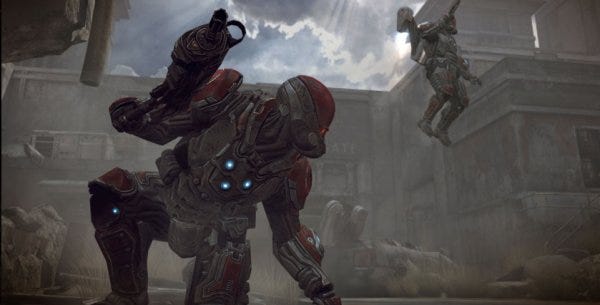 It now seems certain that video previews for Rage will never end (not least because Carmack was again quoted talking about Rage 2 this week...). Even after the game has been released we will, for as long as live, see talking heads from Id pop up to tell us about the value of the story, or the open world, or - in this particular case - the enemies that you are inevitable going batter in bloodied carcasses with a double barrelled shotgun.
Ah, but it's cleverer than that. This isn't Doom, you know: the ranks of the enemy contains a sinister cabal called The Authority, and they mean business. Shooty business. They're not interested in talking to the monsters, no sir. And they've got more than sharp sticks. But what are they doing? What do they want? Well, that's the point of the game's story, I think. There's also another glimpse of that gigantic mutant and some details of the animation system in here. Excitingly, we sent our one of our sinister cabal to take a look at Rage recently, so we'll be able to tell you a bit more about the whole thing at the start of August.