Rainbow 6 Siege free weekend is on
Also 50% off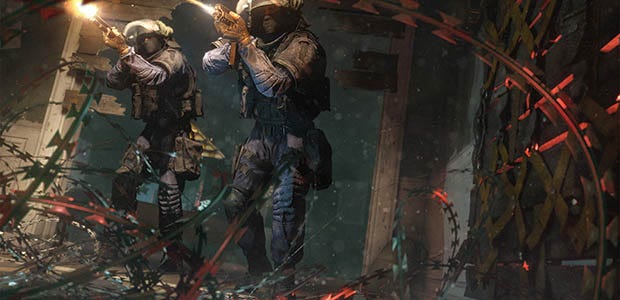 Tom 'Tom Clancy' Clancy's Rainbow Six Siege [official site] is a regular returnee to the weekly Steam charts, and this here free weekender is gosh-darn likely to boot the old dear into the highest echelons once again.
Ubisoft's predominantly multiplayer team shooter is available to play for the grand price of $0.00, or £454,439.99 at the current exchange rate, until the end of February 5. After that, you'll need to pay - although permanent access is discounted to half price until Feb 6.
R6 Siege is over a year old now, and though it seemed to stutter at launch, it's gathered up a head of steam since then and, from afar, seems to be doing rather well for itself. It's now well into its second year of life, or 'season' as videogames seem so determined to call such things nowadays, with regular updates continuing. Mostly recently, it even let a little Venga into its heart.
We're pretty fond of Siege - it joined the ranks of our Best FPS list when we updated that last month. If you've been holding out from trying it because, somewhat understandably, it looks like just another Ian Soldier game, this is a fine chance to give it a spin risk-free. You can snag the free download from Steam, but it requires a Uplay installation, bee tee dubs.