Rambo: The Video Game Boasts Of Its QTEs
I don't want any more hurt!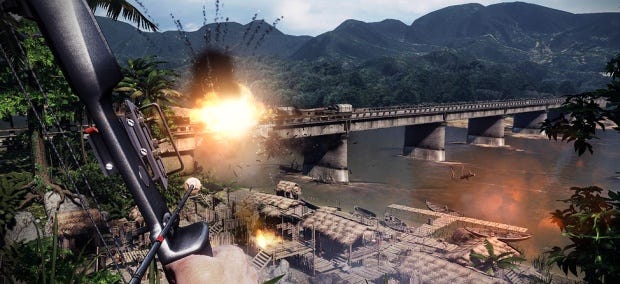 A game's name can imply a lot. The name Rambo: The Video Game gives me some very clear first impressions. The most striking of all being it has nothing to say of its own. I've no idea if that's fair at all - I've never played it. But The Straight Game Of The Film has yet to prove a good idea (with the colossal exception of Lego and GoldenEye), and the footage of this one isn't promising an exception. The latest, incredibly clumsy trailer is below.
Well, have a look:
So, it's going to feature the modes of play that you get in FPS games! Including QTE! Except, am I imagining it, or did a lot of that look like it was on rails, Time Crisis style? Oh good gracious, it is.
The game has slipped already, from a vague end of 2013 release to an even more vague some point in 2014 release. It's coming from Polish devs Teyon, who have previously made 80 million casual puzzle games, and the critically hated Heavy Fire: Afghanistan, and the even more loathed sequel Heavy Fire: Shattered Spear. We're obviously not holding out much hope based on what we've seen, but hey, it'd be great to be surprised.