I'm On My Way To The Rapture
The Chad who loved me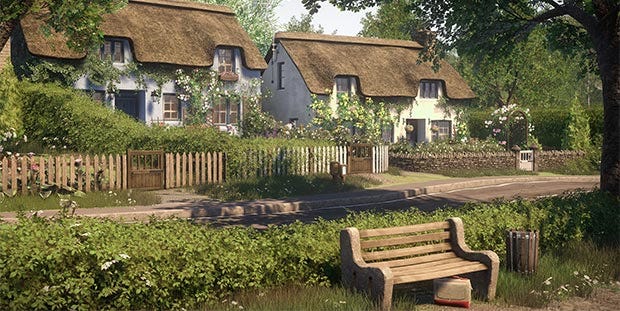 I was hoping to finish Everybody's Gone to the Rapture [official site] by late Friday night or early Saturday morning, so that I could share some thoughts with you all. It's now Sunday morning, as I begin writing this, and I'm still not done. It's not that the game is particularly long, I've just been repeatedly distracted by other responsibilities. So, rather than bringing a second opinion, following Pip's review, I've made some notes about the village of Yaughton.
Read the rest of this article with an RPS Premium subscription
To view this article you'll need to have a Premium subscription. Sign up today for access to more supporter-only articles, an ad-free reading experience, free gifts, and game discounts. Your support helps us create more great writing about PC games.
See more information