Razer Hydra Gets Own Portal 2 Version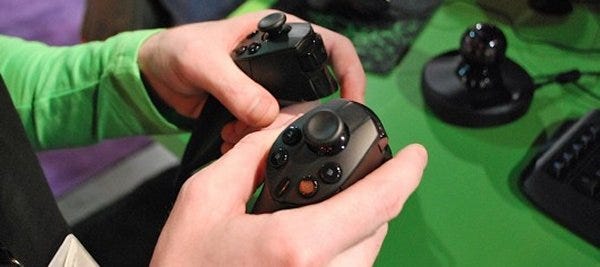 According to Joystiq's extensive report from CES, a new PC motion controller from Razer, the Hydra, will get its own version of Portal 2. The device will apparently be bundled with a special version of Portal 2 which will specifically support the Razer. Joystiq say: "That Portal 2 bundle will include a special version of the game, that includes not only native support for the Hydra controllers, but new maps and puzzle mechanics built exclusively for Hydra."
The device should, it seems, be released around April, the same time as Portal 2, for less than $100. I've posted a shakycam demo of Portal 2 being played with the device below.