Relic Detail Delicious Ulthwe DLC Pack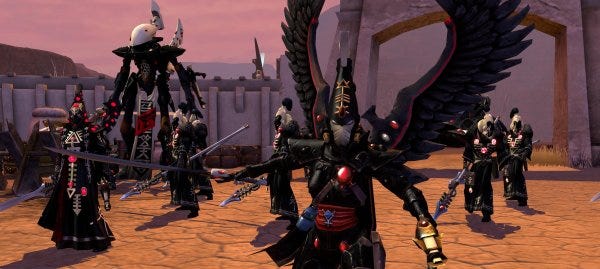 Ooh, I missed this last week, but PCG posted a helpful link: there's going to be an Ulthwe Eldar DLC for Dawn Of War 2, and Relic have been busy showing off some of the models for it. I am seldom a sucker for such things, but I must admit (and don't tell anyone else about this) to having a huge Ulthwe army of actual miniatures. Yes, the spooky space elves are to me as skaven are to Gillen. I'm sorry, but it's true. And that means I'm going to have to have this DLC, too. Collector impulse decides for me. And, well, a man has to have some dubious pleasures if life is going to be interesting. We can't all smoke crack.
UPDATE: Crikey, I didn't realise it was £5. Crack it is!