Reporting For Duty: Redshirt Beta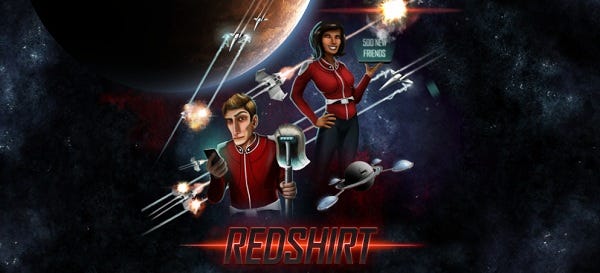 Given there's nothing I hate more than my friends and the things they think, social media has an odd place in my heart. It ensures I'm invited to parties where I can refill my body with vital fluids and praise the gods of dance in my own way. But it also means I have to read people's opinions, look at pictures of their grandmothers and painstakingly plan their deaths. There's no win condition, just an endless grind. What I need is a life with an end to it, a goal I can strive to and easy ways to beat my enemies there. What I need is Redshirt.
Hahaha, look at them all burn!
Honestly, as a concept Redshirt fascinates me. Adam took a longer look last month and I managed a glance at Rezzed, but I've not had a chance to properly dive in yet. Social manipulation is the basis of some of gaming's most incredible moments, but an entire game using it as a centerpoint is new. If you're intrigued, picking up a pre-order will let you in to the beta. Otherwise, we'll have deeper thoughts upon Steam release later this year.