RESIDENT EVIL 7 HAS AN OFFICIAL SCENTED CANDLE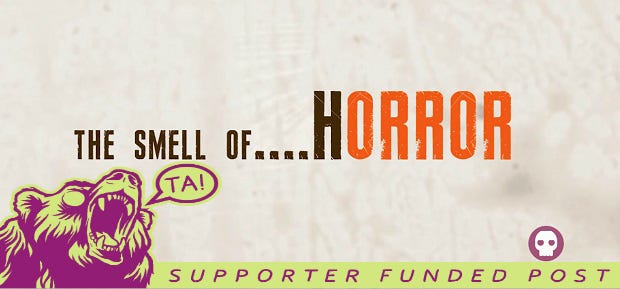 Resident Evil 7 [official site] is just around the corner and that is very exciting to me. Even more exciting is the existence, as revealed to us in a press release this morning, of a 4D Resident Evil experience. What is the fourth dimension, you might be wondering, and I can tell you right now that it isn't time or anything as abstract as that. It's smell.
You can buy a Resident Evil 7 candle to smell some guts while you play.
Read the rest of this article with an RPS Premium subscription
To view this article you'll need to have a Premium subscription. Sign up today for access to more supporter-only articles, an ad-free reading experience, free gifts, and game discounts. Your support helps us create more great writing about PC games.
See more information