Retribution Beta For Dawn Of War Steamers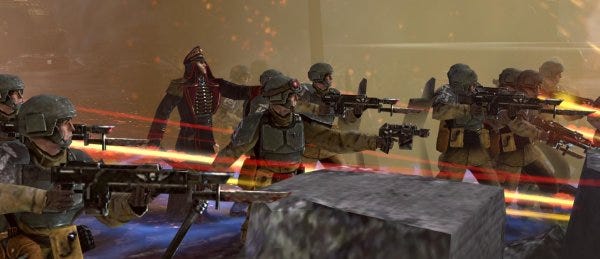 Oh, I missed this before, but VG247 picked it up: anyone who owns a Dawn Of War game on Steam can now get into the Retribution beta. UPDATE: Or anyone else can just try for a key here.
I had a bit of play with the Imperial Guard at the weekend, and it was fantastic. I particularly like the ogryns as a melee unit. Not that I think they are really that effective, they just look great as you send them into battle. I'll try and get up some more words on this soon. Wow, there is a lot going on at the moment. And March is even busier!