Rezzed's One-Hour Gamejam - Play The Results
The resurrection will be televised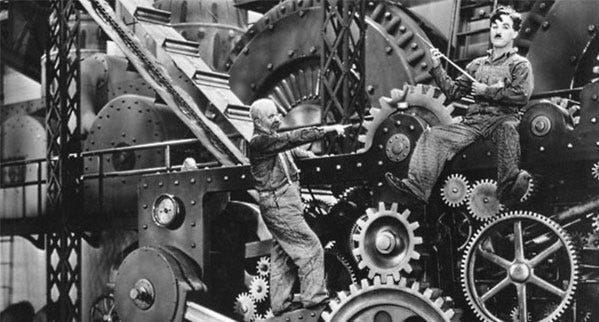 The penultimate event of Rezzed saw me trying to organise a collection of people far more talented than I into making videogames within an hour. Less than an hour, in fact, as I hadn't factored in getting to the stage and plugging everything in. Locked in a junk-filled sideroom, members of the Creative Assembly, Mode7, Littleloud, The Indie Stone, Strongman Games, Thomas Was Alone and more speed-coded frantically, then without pause were dragged on stage by me and interviewed about what they'd done. They did very, very well, and you can play most of resultant games below.
My laptop's failure to run anything they'd made almost spelled disaster, so my eternal gratitude goes out to the technical chap who lugged a heavy HD camera around the stage.
Organisationally, it was a shambles, but apparently an entertaining one. So say what you will about my management skills, but I won't hear a word against the incredible efforts of the developers involved - they all came up with the goods, successfully jamming a collection of inventive videogames based around the theme of 'resurrection.' Incredible stuff, and I'm so proud of and grateful to everyone involved.
In no particular order, here's who made what and the games themselves...
Eddy Parris, NixonMcInnes
Poor Eddy, who organised the Brighton arm of the recent Molyjam, was dragged up on stage first with his mini-shmup starring the screaming visage of fellow contestant Kerry Turner's partner. The resurrection element comes from the fact that the blighter instantly springs back to life when shot.
_________
Gwenifer Raymond, Sarah Ford and Catherine Woolley, the Creative Assembly:
CA comfortably won the audience vote on the day, presumably because they inventively and hilariously managed to redefine the relationship between religion and science in less than sixty minutes. As for the resurrection element - well, it's the Messiah innit?
_________
Kerry Turner, Littleloud:
My personal favourite of the jam entries, as it has a deft alternative take on resurrection and successfully creates a tangible mood despite being simple and graphics-free. I'll leave you to experience it yourself, but not before describing it as 'Mavis Beacon Teaches Nightmares.'
_________
Mike Bithell and Simon Roth (Mode7)
Thomas Was Rezurrected.
No download link, but have a watch:

This merry pair cheated a little by doing more prep than anyone else, but cosmic order was restored when this witty, pretty pseudo-sequel to Thomas Was Alone crashed during its stage demo. Dulcet tones are provided by former PC Zone hero John 'Log' Blyth, who definitely needs to do more of This Sort Of Thing. Oh, and this is also our first in-motion look at Simon Roth's proprietary engine that will power his upcoming Bullfrog-esque management sim Maia.
_________
Andy Hodgetts, Marina 'Mash' Siu-Chong and Nick Cowen, The IndieStone:
Zomboid in Space. Download link.

Fresh from charming the audience with their own Rezzed talk, this crack Project Zomboid squad finally introduced the feature everyone's been asking for from their zombie game - multiplayer. Also, space. Pillows persist, you'll be glad to hear. You can find instructions and controls in the zip file.
_________
Erlend Grefsrud, Strongman Games:
RPS Social Club mainstay Erlend offered the most conceptual of the day's creations, and as many have observed, perhaps the game most suited to expansion into something fuller. It's all about inversion and mirroring - controls are W and S to move and O to flip sides.
_________
Tom Betts, Big Robot
Burn, Default Unity GameObject, Burn Download link.
_________
George Buckenham, meanwhile, created Panlids: Resurrection, a rapidfire battle-based card game, which sadly cannot easily be digitised, but he has shared the rules right here should you wish to try it yourself.
Phew! Missing at present are the Skulls of the Shogun guys' creation which I'll add as and when I have it, and we should also have a video of the whole shebang for you soon too.
Enormous thanks again to everyone who participated in the jam, and slightly less enormous but no less heartfelt thanks to the hundreds of people who came to see the results. The good news is it went rather well, all things considered. The bad news is that I've been asked to do another one.