Rift: Lost Subtitle, Closed Beta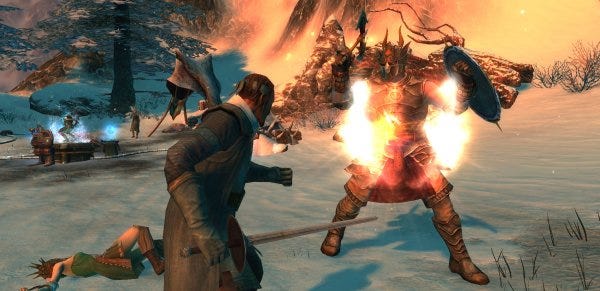 I guess we start a new tag, then. Rift no longer has its generic fantasy subtitle, and has been pruned down to just the one word. Which is interesting, since I was poking fun at that last time we mentioned the game. What is perhaps a little more significant in the life of this dimension-shifting MMO is that the beta sign ups are now open, for a closed beta dated 3rd December. Rift got plenty of good feedback at GamesCom recently, and I suspect it's one to watch even if you are only vaguely interested in the online world business.
I've posted the most recent trailer below. It's rather pretty, even if the combat seems a little... flat. Go take a look.