Rift: What A Difference 229 Days Make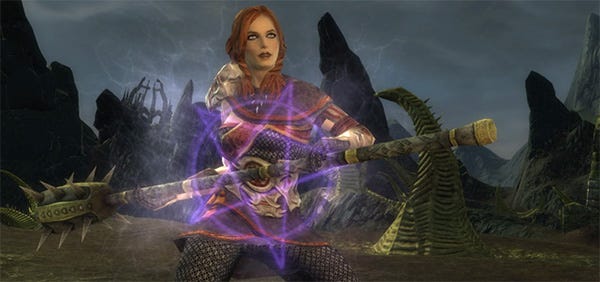 When did we last write about Trion's MMO Rift? Oh, May. Just two months after it launched, then. Whoopsie. Well, fortunately Trion have put out a video showing how the game's grown over the last seven months. It's jolly dramatic, and conveys both that Rift is holding its own against the big-boy competition, and that for all the talk of freeform progression in other respects it's holding fast to genre convention. I.e. "bored of WoW? Come hither, come hither" is the presumed message.

If you're able to unbind the in-game camera and can hire a video editor who's been watching a lot of Fringe, you too could make the game look this exciting.
This trailer was released for the recent New York Comic Con, by the way. Hell on Earth, by the sound of things.