Road Worriers: Ocean City Racing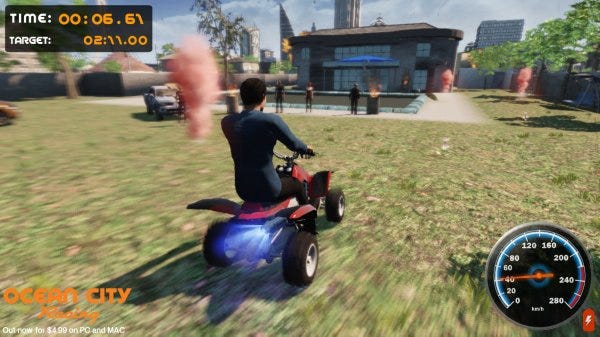 The Ocean City Racing team send word that their ambitious open-world racing game (powered by UDK, they are keen to stress) is now available. The game allows you to explore the city on-foot or by driving and discover twenty different vehicles, from go-kart to a helicopter, which are hidden around the city. These can then be employed in various race modes: "Expect to jump on the sea from a pier, or drive a quad bike in a subway filled with pedestrians." That doesn't sound safe at all.
Trailer below, of course.


It actually looks fairly interesting for the $5 they're asking for it, although I can't attest to the quality of the final thing.