RPS Asks: Which Games Demand Too Much Time?
Tick tock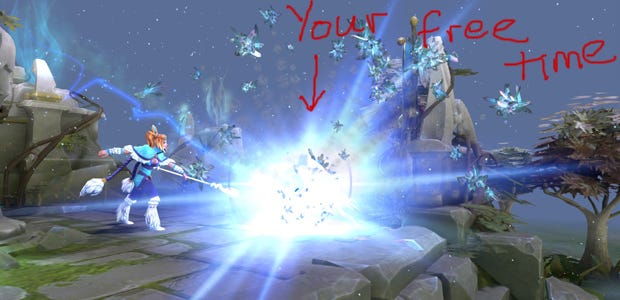 I have some pretty big games in my life. They're mostly MOBAs but I'm still trying to make my way through one huge RPG, keep up with Destiny and I made the mistake of picking up Endless Legend just before Christmas. Add in a full-time job and the vaguest semblance of a social life and suddenly any new games which last more than, say, 30 minutes become part of an organisational nightmare.
Having read the RPS comments sections for while now I suspect I'm not alone in this. Open-world survival games, lane pushers, strategy games, sprawling RPGs often seem to be in competition with university, work, personal projects (or maybe just with other games we love) for our time and energy.
With that in mind I wanted to ask you:
A) Is this a problem you share?
and
B) Which games would you like to play but the time requirement is simply too offputting?
For me my answers are "yes" and "Wildstar. I want to go back and check out how it's changed – perhaps even while away a few hours in PvP - but the subscription charge coupled with not knowing how much actual time I can give over to it in a given month means I keep not doing it."