RPS Portal Desktops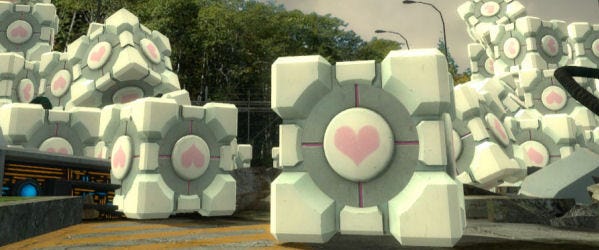 It's our daily Weighted Companion Cube post! Some desktop-sized screenshots I constructed for your background happiness.
Spoilers and links after the gap.
A Much Happier Ending
Fullsize version of the pic above, mimicking the last shot of GLaDOS:
Medium
Large
Fullscreen


Cube Party!
Join so very many chums for a lovely party and a slice of cake. Just try to ignore the orbs.
Medium
Large
Fullscreen
Huge thanks to Kim for her help with this.