RunMan: Race Around The World Trailer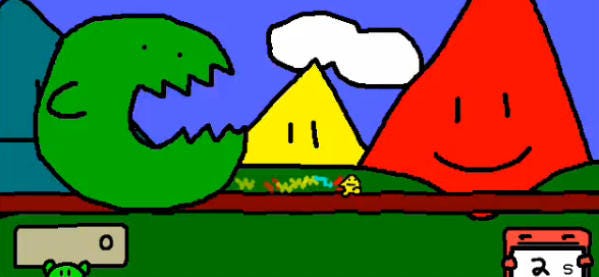 RunMan is a good name for a game. The crazed Flash scrawlings of a deranged child is an excellent graphical style for a game. Which is why I rather like the look of RunMan: Race Around the World, a game arriving on October 1st from Tom Sennett and Matt Thorson. It's a game about doing your best. There's little point in my trying to describe it's frantic, lunatic nature. You can watch it for yourself.
I can't see a thing to not like about this.
Big thanks to Stu for the tip.