Saints Row 3 Loses Last Vestiges Of Sanity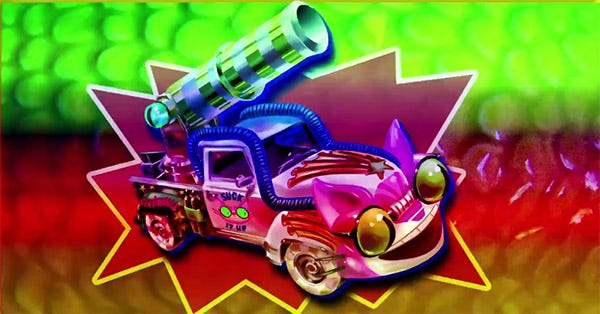 I've got to admire Saint's Row: The Third's sheer determination to entirely depart the shores of normality, but at some point it's just going to start frightening people. They'll back away slowly, hands in the air, trying in too-calm voices with tell-tale quavers to say "Hey guy, hey. Hey. Why don't we all just take a deep breath and think about this, huh? It's alright. No-one's going to hurt you. We're all friends here, huh? Why don't you just put that musket down and take the live scorpion off your head? It's going to be okay. No wait Oh God..."
This trailer for the game's retail DLC Professor Genki's Hyper Ordinary Pre-Order Pack makes me think it's not going to be okay. It makes me think it's dangerous

One of these days, we're going to walk into a room and see Saints Row: The Third in the corner, on its knees, its hands covered in blood. And it'll look at us with an expression that says 'I don't even remember doing this, or why.'
Don't think I don't know what you're doing, Saints Row. You think if you include absolutely everything in the world, then every single member of the human race will want to buy you, right? I know what you're up to.
And you frighten me.