Saints Row IV Dev Diary Explains A Few Things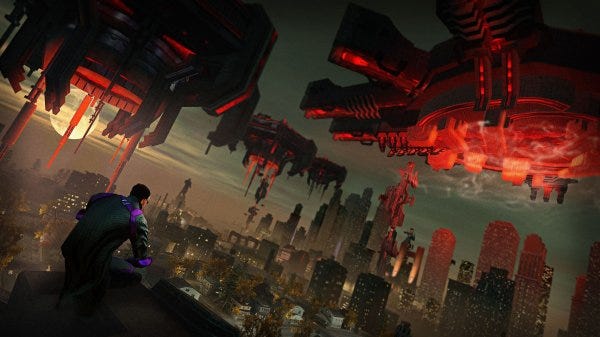 In just three hours John's opinions on Saints Row IV will be unleashed on the internet. I have rarely seen him this excited, and that means something. It might be possible to uncover a few clues as to the meaning of his strange behaviour by watching the latest Volition dev diary for their insane opus, which I've gingerly placed below this post, hoping not to crease or otherwise mar its splendid attire before the big day.
Do NOT watch this video is you are in any way squeamish or at work. I mean, you could, I'm just not advising it. Who am I now, your mother? I could be, for all you know. Have you called her lately?


The game arrives on the 23rd of this month. Find out what John thinks of it at 2pm UK. Please watch this repeatedly to pass the time: