Sanctum 2's "Ruins Of Brightholme" Incoming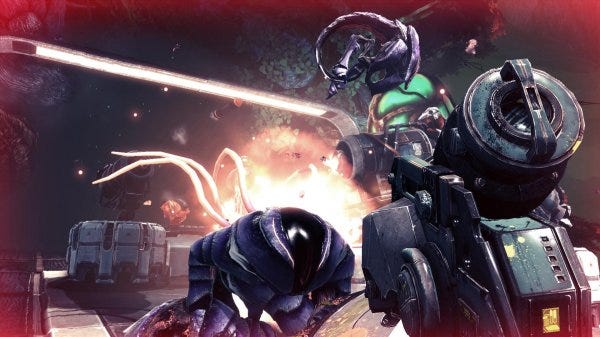 The first DLC for Coffee Stain's first-person tower defense sequel, Sanctum 2, is materialising in the shadows of a grimmer version of the game world. According to the devs, Ruins Of Brightholme "takes you to a darker side of the Sanctum universe", and the images they've sent over (more below) seem to confirm that. New towers are "Makeshift Cannon" and "Rupture Mine Tower", and new weapons include "Circle Saw" and "Nailgun".
Certainly sounds a bit darker. It lands on Friday.
Sanctum 2 is out now on Steam.