Save This: Lewie Procter Is Five Years Old!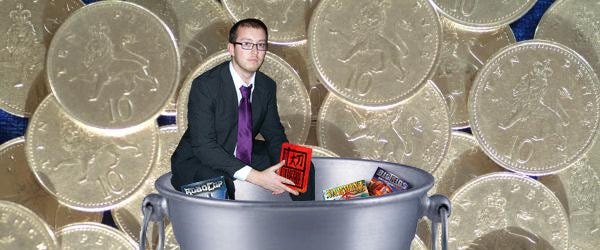 It's true. The Bargain Bucket man has been around for five years, and to celebrate he's running an extravagant bargain-based games sale from his Savygamer site! Here's the link, just for you. The games on sale include A.Typical RPG, AI War: Alien Bundle, Blue Toad Murder Files, Call of Cthulhu: The Wasted Land, Democracy 2, Eufloria, These Robotic Hearts of Mine, Fate of the World, Time Gentlemen, Please!, Planet Stronghold, Gratuitous Space Battles: Collectors Edition, Serious Sam: The First Encounter HD, Super Meat Boy, and Civilization 5. That's some games, alright.
And happy birthday, Mr P.