Scivelation Is The Name Of A Game, For Some Reason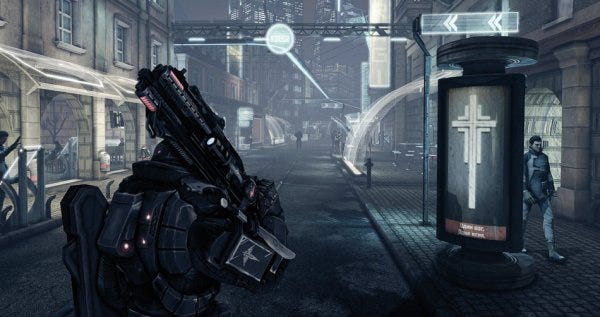 Scivelation. BluesNews spotted that the Unreal-powered sci-fi action game from Ukrainian devs Black Wing, which was first announced in 2010, now has a "Q4 2014" release date from Germanic publishing house Topware Interactive. The game itself consists in controlling two characters: the shooty man, and the stealth lady. Getting through the levels apparently relies on employing the skills of both. Also, because I cannot be accurately described as an objective journalist, I can't resist posting this auto-translated sentence from the German press release: "This game combines two of the most successful styles of the genre and combines them into one incomparable masterpiece full of action, tactics and emotions." We can only pray that this is true.
You can see an early trailer of the game below.