Screenshot Saturday Mondays: flirty Poirot and happy Caturday
Admiring more interesting indie games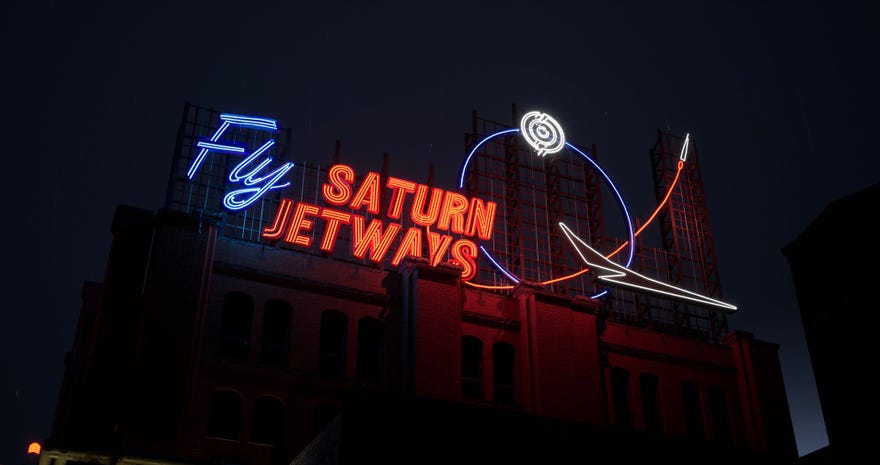 Every weekend, indie devs show off current work on Twitter's #screenshotsaturday tag. And every Monday, I bring you a selection of these snaps and clips. This week, my eye has been caught by automotive horror, great goop technology, flirting with Hercule Poirot, and the most beautiful little cat.
I feel it's been an eternity since I last saw Beware, the horror game about horrible car chases through dark countryside and villages.
#screenshotsaturday #gaming #indiegames #BEWARE - ⚡️sec mask #design (WIP) pic.twitter.com/86rTGvooYM

— Ondrej Svadlena (@Ondrej_Svadlena) October 1, 2022
A big fan of this simulation-shattering glitching in Yuha's Nightmares (coming to Steam).
Sometimes I have strange dreams. To figure out if it's a nightmare, I try to look at the floor.

I can never look at the floor. #screenshotsaturday #IndieGameDev #glitch #indiegames pic.twitter.com/xwdl0WU9Iu

— Supr Experience (@suprsupr) October 1, 2022
I am delighted that Hyper Demon (the surprise sequel to Devil Daggers) is already inspiring admirers.
⚠Flashing Lights Warning⚠️

So I've really enjoyed HyperDemon the last couple of days and have wanted to do my own spin on the concept for a long time anyway so here is like 5 days of progress.#screenshotsaturday #gamedev

🔊Sound On🔊 pic.twitter.com/5Bln71Na4x

— Jamathan 👉 The Heilwald Loophole Out Now! (@malitschek) October 1, 2022
A lovely friend in lagmorph platformer Lapin (coming to Steam).
Wake Up! It's time to go!
もう起きないと!早く外に出よう!🐰#lapin_game #gamedev #indiedev #screenshotsaturday pic.twitter.com/8PYvkZzkK2

— LAPIN | Wishlist on Steam! 🎮 (@StudioDoodal) October 1, 2022
A striking new title screen for tactical mech game Vactics (in early access on Steam).
Current new title screen for Vactics. Amazing work courtesy of @NotDeadDesigner 🤖 #screenshotsaturday #indiegame #IndieGameDev pic.twitter.com/l3P1w65WsI

— Gerard Delaney. Vactics now available! (@VerbVirus) October 1, 2022
Exciting goo physics comparison from a yet-unnamed "2D physics sandbox game with survival/RPG elements".
The corotated approach to viscosity presents nice buckling for extreme viscosities, as opposed to the old (non-corotated) approach. #gamedev #indiedev #screenshotsaturday pic.twitter.com/UzzykZofYk

— Mytino (Asbjørn Lystrup) (@MytinoGames) October 1, 2022
Yes, this is the sort of ridiculous projectile I want from a giant unholy revolver in the wild west underworld of Rose And Locket (coming to Steam).
A comparison of the revolver blaster's updated bullets#screenshotsaturday #indiedev #madewithunity pic.twitter.com/aZVWvrQaEr

— Whistling Wizard (@WWGAMINGNZ) October 1, 2022
Striking scenes from sidescrolling "souls-lite" Return (coming to Steam).
Some of my favorite screenshots from the latest build!#indiedev #sidescroller #return #pixelart #indiegame #gamemaker #screenshotsaturday pic.twitter.com/g6MslJfnL8

— Jesse Eisenbart **WISHLIST RETURN** (@DeadUnicornYYC) October 2, 2022
I appreciate the attention to scaffolding in 1970s alt-history immersive sim Spectra.
Been working on a fun scaffolding-style neon sign this afternoon- just barely missed #screenshotsaturday! #indiegame #indiedev #gamedev #unrealengine #imsim pic.twitter.com/MHPoCaa1EX

— Spectra (@Spectrathegame) October 2, 2022
Hercule Poirot: The First Cases (out now on Steam) may have launched a year ago, but I cannot resist this cheeky behind-the-scenes footage the devs have found.
just found the best/worst BTS footage of poirot yet

Only a couple more days to get The First Cases 40% off 👉 https://t.co/NS3I0QhPXf#screenshotsaturday #gamedev #agathachristie pic.twitter.com/M7lPGGRm1J

— Blazing Griffin Games (@BlazingGGames) October 1, 2022
Still very into the Townscaper stylings of Islands & Trains (coming to Steam).
Made a little waterfall 💙#indiegame #screenshotsaturday pic.twitter.com/yYMZqZkgiA

— Fabi Smith (@Just_Game_Dev) October 2, 2022
A striking cutscene from adventure game Age Of The Witch.
Working on a cutscene using our weapon of choice, @aseprite! We used a photo of little ol' me (@selenemorrow) next to some bushes as reference. The castle and the water required more imagination!#ScreenshotSaturday #pixelart #ドット絵 #indiegamedev #gamedev #indiedev #aseprite pic.twitter.com/1iKSV2d9zy

— Age of the Witch (@AgeOfTheWitch) October 1, 2022
How fortunate that Screenshot Saturday overlaps with Caturday, treating us to behind-the-scenes dev footage of cuties like this helper on zippy FPS Overgun.
My helper#screenshotsaturday #Blender3d #3d #gamedev #IndieGameDev #indiedev #Caturday #CatsOfTwitter #cat pic.twitter.com/50sjQMZWPX

— OVERGUN (@overgungame) October 1, 2022
What else caught your eye this weekend, reader dear?