Screenshot Saturday Mondays: a train, a submarine, and a cat
Admiring more upcoming indie games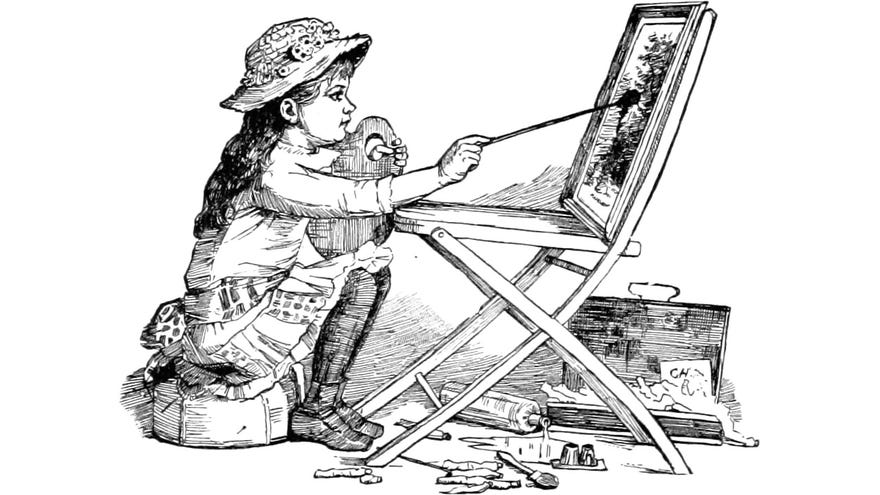 Every weekend, indie devs show off current work on Twitter's #screenshotsaturday tag. And every Monday, I bring you a selection of these snaps and clips. This week, my eye was caught by a train ride through endless winter, a submarine controlled by connecting cables, some striking art styles, and yes, another cat.
An interesting concept and good look from this yet-unnamed game, a mood which has made me instantly buy the dev's previous game. That's named Titan Chaser, and it looks like a laid-back game about exploring a foggy world and scaring off giant monsters? And it's only 80p on Steam? I am extremely in.
Next iteration of never-ending landscape for my game about a train saving people from shattered memories of war and singing them lullabies, driving through eternal winter #screenshotsaturday #gamedev #indiedev #indiegame #RussiaIsATerroristState pic.twitter.com/Keze3majBs

— Stas Shostak 🇺🇦 (@StasShostak) July 2, 2022
I have only bad experiences with patch cables (well, patch cables have only bad experiences with me) but this is an interesting way to control a submarine:
OCEAN BORN is a puzzle/exploration/horror game about submarines, oceanic cryptids, and WIRES.#screenshotsaturday pic.twitter.com/KxNGzUyYjT

— Alex Huard (She/Her) 🏳️‍⚧️ (@TheXandan) July 2, 2022
I don't know what this is and nor does its maker, but I dig it:
some more work on whatever this is. It makes me happy#screenshotsaturday #sologamedev #techart pic.twitter.com/Yx13iJlrt5

— Annie Makes 🕹👾🎯 🔜 #DevelopConf (@just_annie_g) July 2, 2022
Some dodgy yet undeniably effective life advice in E4TWB6K, a game we've seen in Screenshot Saturday Mondays before:
The world of E4TWB6K mirrors our own in many ways. You may find the advice (or pro tips) give by various characters to have application both in game and out#screenshotsaturday #lowpoly #madewithunity #indiedev #gamedev #altgames #indiegames #adventuregames #claymation #PSX pic.twitter.com/uSrTiq3yh4

— Logan (@FaceOffOnVHS) July 2, 2022
Dynamic growing ivy is a lovely touch to add age to a world. Hit the thread for more demonstrations and explanations:
In my tiny building game, I want your creations to exist in a world that feels alive. As a first step, I tackled ivy 🌿 As time passes, ivy grows on walls, bringing a bit of life with it✨

Brief tech overview in the🧵#screenshotsaturday #indiegamedev #rustlang 🦀 #bevyengine pic.twitter.com/fbAYKXORXj

— Anastasia Opara (@anastasiaopara) July 2, 2022
A good godly-looking hand from Our Fate, "an atmospheric narrative experience where you travel through different worlds restoring moments lost to time":
hand #madewithunity #indiedev #gamedev #gamedevelopment #indiegame #screenshotsaturday pic.twitter.com/hfSFw0QGQs

— Esarin (@esarrrin) July 3, 2022
I am fascinated by Wizardry-esque RPG/adventure Cyberganked trying to render something so complex in so few colours:
Been working on day and night cycles for one of the last levels that still needs graphics. #screenshotsaturday #CRPG pic.twitter.com/irWHrJK4Yf

— Cyberganked (@Cyberganked) July 3, 2022
A striking look for Repose, a game where you must "explore, sneak, fight and maintain a healthy sleep schedule as you descend the twisted levels of the company that hired you to loot oxygen tanks off of astronaut corpses" wait hang on what? Fantastic.
what a perfect night to grab a drink at Café VOID#screenshotsaturday #reposegame #gamedev #pixelart #1bit #gamemaker pic.twitter.com/a7bEuIHeVp

— Attila Bertold Bozó - REPOSE (@0atis0) July 2, 2022
And once again, I cannot resist the most important type of behind-the-scenes process peek:
Trying to work a little on my new project 😅#gamedev #indiegame #IndieGameDev #solodev #gbstudio #gameboy #kitty #screenshotsaturday pic.twitter.com/BQd9tBrLGo

— RubenRETRO (@_rubenretro_) July 2, 2022
What else caught your eye this weekend, reader dear?