Sea of Thieves announces competitive mode The Arena
A pirate's life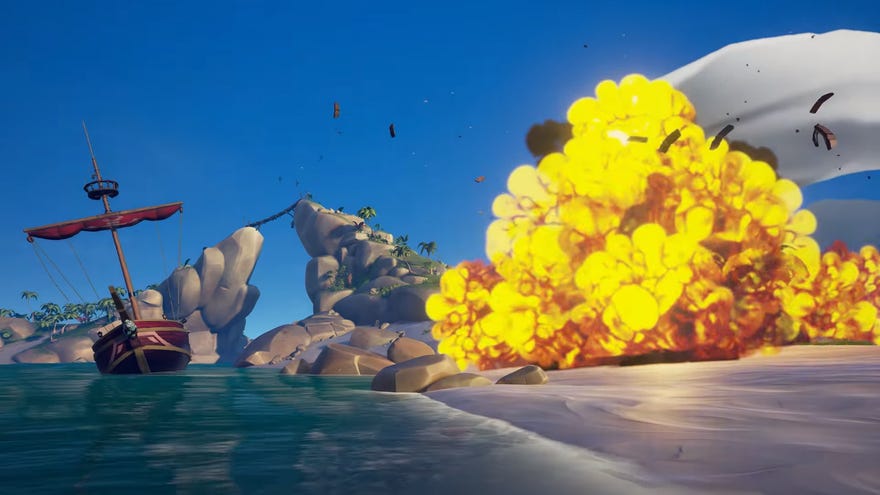 If your favourite bit of Sea of Thieves was getting proper swashbuckly and fighting other pirates for their loot, there's good news. The game'll be adding a ship- and land-combat focused mode called The Arena early next year. There's a trailer down below:
At the moment details are scarce, and the trailer does look rather like just more Sea of Thieves. Executive producer Joe Neate says that it'll start as a "condensed, shorter session," of the game, focused on treasure hunting, but that it will grow and develop like the base game's been doing based on community feedback.
It's potentially good news for those who'd rather sail peacefully too. The two modes will be entirely separate, so there's no need to get involved if you don't want to, and it might just keep PvP-minded players distracted. Maybe.
There's no firm release date for The Arena yet – Rare say they're working on internal testing right now.